ShurTrax SUV/CUV/Auto ShurTrax Traction Weight with Accessory Kit
Get better control on your SUV/CUV/Rear Wheel Drive Auto with 100 extra-traction pounds!
Improve your handling and control in all road conditions from spring rains to winter snow with the added weight of the ShurTrax All-Weather Traction Weight. The SUV/Auto ShurTrax traction weight is designed to fit easily (36" x 24" x 3" / 91 x 61 x 7.5 cm) in the trunk or cargo area of your car or SUV. Simply put in position, secure in place with 4 tarp straps, and fill with 12 gallons (45 L) of water to add approximately 100 lbs. (45 kg) of traction-boosting weight right over the rear wheels for a smoother ride and better handling in all conditions. Kit includes ShurTrax Traction Grabber, Siphon Pump, Super Union Water Connection Fitting, 6 Tarp Straps, Patch Repair Kit, and Spare Cap Kit.
For additional weight, you can use 2 or even 3 ShurTrax together to add up to 300 lbs. (137 kg) of weight. While additional weight is practically a must for rear-wheel drive vehicles in low-traction conditions, it can also benefit front-wheel drive vehicles, as well.
ShurTrax offers a safer and cleaner alternative to dangerous and messy loose tubes of sand, bags of salt, or cement blocks. Internal baffles prevent sloshing and shifting weight during starting, stopping, and cornering. In many states, loose weights in the back of a vehicle are illegal because they can become projectiles in an emergency stop.
ShurTrax features a seamless, super tough vinyl chamber, reinforced with woven nylon mesh. It is UV-resistant, and can support up to 500 lbs. (227 kg) of flat cargo on top of it.
In the off-season when the added weight is not needed, simply drain your ShurTrax and fold or roll it up for easy storage. Siphon pump is included with the SUV/CUV/Auto model for easy draining before removing from vehicle.
ShurTrax models are designed for a wide range of SUVs, CUVs, Jeeps, and rear-wheel drive autos, including but not limited to:
SUV's

Acura MDX

Chevy Suburban

Lexus RX350

Toyota FJ Cruiser

Audi Q5 & Q7

Chevy Tahoe

Mazda CX-9

Toyota RAV 4

Cadillac Escalade

Honda CR-V

Mercedes-Benz GL

Toyota Sequoia

Chevy Equinox

Infinity QX56 & EX

Mercedes-Benz M-Class

Volvo XC60
CUV's

Buick Enclave

Ford Edge

Jeep Grand Cherokee

Toyota Venza

Chevy Traverse

Ford Explorer

Kia Sorento

Dodge Durango

Honda Pilot

Nissan Murano

Dodge Journey

Hyundai Santa Fe

Toyota Highlander
RWD Cars

BMW (all)

Chrysler 300

Jaguar

Mustang

Camaro

Hyundai Equus

Lexus

Nissan Z

Challenger

Hyundai Genesis

Mazda Miata & RX7

Porsche

Charger

Infiniti (all)

Mercedes-Benz

Volkswagen


ShurTrax is covered by a 3-year No-Hassle warranty against defects in materials or manufacturing. The warranty does not cover damage from punctures, cuts, or improper installation. To make a warranty claim, simply call 866-582-9078. Please have proof of purchase available. You will be asked to cut the fill valve from your ShurTrax and return the fill valve to us at 8300 Lane Drive, Watervliet, MI 49098. We will replace your ShurTrax at no cost and will pay the return shipping to you.
A properly filled ShurTrax can handle temperatures to -40°F (-40°C).

Internal baffles prevent shifting weight on turns/starts/stops.

Straps down tight with integrated grommets.

Can be used to transport up to 12 gallons (45 L) of water for construction, recreation, agriculture, landscaping, and pond replenishment.

NOT approved for potable water storage.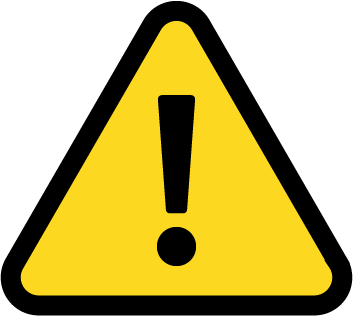 WARNING: This product can expose you to chemicals including Vinyl Chloride, which is known to the State of California to cause cancer. For more information, go to www.p65warnings.ca.gov.