ShurTrax Full Size Pickup ShurTrax Traction Weight
Get better control on your Full-Size or Heavy-Duty Pickup with 400 extra traction pounds!
Improve your handling and control in all road conditions from spring rains to winter snow with the added weight of the ShurTrax All-Weather Traction Weight. The Full-Size Pickup ShurTrax traction weight is designed to fit in the truck bed of almost any full-size pickup (60" x 56" x 3" / 152 x 142 x 7.5 cm, with 48" / 122 cm between wheel wells). Simply place in your truck bed, secure in place with 4 tarp straps, and fill with up to 50 gallons (189 L) of water to add up to approximately 400 lbs. (182 kg) of weight right where it is needed the most: over the rear wheels. Reduce axle and wheel hop, and enjoy a smoother ride, easier acceleration, and better handling in all conditions.
ShurTrax offers a safer and cleaner alternative to dangerous and messy loose tubes of sand, bags of salt, cement blocks, or cord wood. In some states those loose weights are illegal because they can become projectiles in an emergency stop. ShurTrax super tough vinyl chamber is UV resistant and reinforced with a woven nylon mesh. That chamber encloses die-electrically welded baffles restrained with relief holes to prevent surging on cornering, stopping, and starting.
Haul up to 500 lbs. (227 kg) on top of ShurTrax. (Take care not to puncture the vinyl, or add a sheet of plywood and just load up.) When you don't need the extra weight, simply drain your ShurTrax and fold/roll it for easy storage. ShurTrax models are designed for short or long bed full-size pickup trucks from all manufacturers including:
Cadillac Escalade EXT

Chevrolet Silverado

Chevrolet Avalanche

Ford F-150 pickup

Ford F-350 pickup

Dodge Ram pickup

GMC Sierra pickup

Lincoln Mark LT

Nissan Titan

Toyota Tundra

For Step-Side pickups fold "corner ears" under before fill.


ShurTrax is covered by a 3-year No-Hassle warranty against defects in materials or manufacturing. The warranty does not cover damage from punctures, cuts, or improper installation. To make a warranty claim, simply call 866-582-9078. Please have proof of purchase available. You will be asked to cut the fill valve from your ShurTrax and return the fill valve to us at 8300 Lane Drive, Watervliet, MI 49098. We will replace your ShurTrax at no cost and will pay the return shipping to you.
A properly filled ShurTrax can handle temperatures to -40°F (-40°C).

Internal baffles prevent shifting weight on turns/starts/stops.

Reduces axle and wheel hop to smooth out rough rides.

Straps down tight with integrated grommets.

Can be used to transport up to 40 gallons (151 L) of water for construction, recreation, agriculture, landscaping, and pond replenishment.

NOT approved for potable water storage.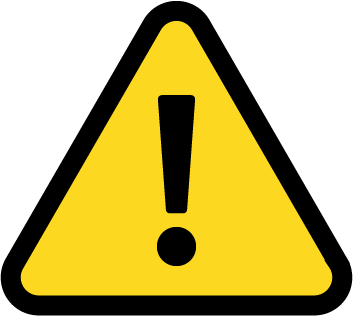 WARNING: This product can expose you to chemicals including Vinyl Chloride, which is known to the State of California to cause cancer. For more information, go to www.p65warnings.ca.gov.
This is the second bladder I've bought. The first bladder lasted about 5-7 years. When I was checking it out getting it ready for winter I noticed the seam had let go. When I have installed it the bladder does increase my traction, the bladder is very stable as I don't feel sway when making turns. Great product that is why I bought another one. I am however sorry to see that it is made in China. I'm a firm believer in Made in America.

These Traction aids only last one winter. Getting tired of having to replace them after one use. The edge seams fail. BTW, I do fill them correctly! Not Happy! Ernie

Shurtrax Full Size Traction Aid SHU10056

My husband and I won't buy the Shurtrax brand water bladder again. Both of us drive full size trucks and have used these water bladders in our trucks for many years and been very happy with them. However, we recently had to replace the bladder in my truck after many years of good service. We ordered the new bladder not knowing it is now made in China. I would not have bought it if I'd known that. The new product appears to be thinner than the previous models and the white filler tube area is more difficult to use than the old models. We would have returned it but the box it arrived in had already been recycled. We are disappointed. I do not recommend the current product.

My first 400lbs bag split at the seam after 60 days. They sent me a replacement bag yesterday (wrong size 100lbs) and it split at the seam while I was filling it!!! Not good.

Good quality product. With this, I was able to gain traction on very steep unpaved roads in very hilly terrain. Impossible to do otherwise with 2WD.