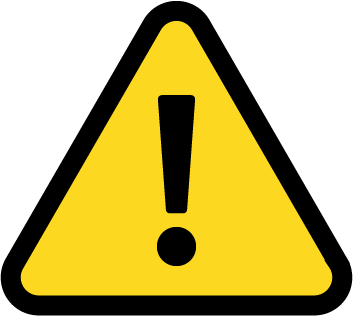 WARNING: This product can expose you to chemicals including Vinyl Chloride, which is known to the State of California to cause cancer. For more information, go to www.p65warnings.ca.gov.
Get better control on your SUV/CUV/Rear Wheel Drive Auto with 100 extra-traction pounds!
Improve your handling and control on all road conditions from spring rains to winter snow with the added weight of the ShurTrax all-weather traction grabber. Place your SUV/CUV/Auto ShurTrax traction grabber (36" x 24" x 3") in your trunk, stuff it in a corner or stack multiple ShurTrax. Lock all four corners with rubber tarp straps to keep the weight secure. Attach a standard garden hose to the fitted nozzle. Run in 12 gallons of water (about 3" deep) and you've added 100 lbs. of truck traction right over the rear wheels for a smoother ride in all conditions.
ShurTrax offers a level of safety and cleanliness not possible with loose tube sand, cement blocks or cordwood. In some states those loose weights are illegal because they can become projectiles in an emergency stop.
ShurTrax super tough vinyl chamber is UV resistant and reinforced with a woven nylon mesh.
The flat, flexible design of ShurTrax SUV/CUV/Auto traction grabber allows you to haul nearly as much as you can without the ShurTrax, and do it a lot more safely. When you don't need the extra weight, simply drain your ShurTrax grabber and fold/roll it for easy storage. Siphon pump is included for easy draining. ShurTrax models are designed for a wide range of SUVs, CUVs and Rear Wheel Drive autos, including but not limited to:
SUVs

Acura MDX

Chevy Suburban

Lexus RX350

Toyota FJ Cruiser

Audi Q5 & Q7

Chevy Tahoe

Mazda CX-9

Toyota RAV 4

Cadillac Escalade

Honda CR-V

Mercedes-Benz GL

Toyota Sequoia

Chevy Equinox

Infinity QX56 & EX

Mercedes-Benz M-Class

Volvo XC60
CUVs

Buick Enclave

Ford Edge

Jeep Grand Cherokee

Toyota Venza

Chevy Traverse

Ford Explorer

Kia Sorrento

Dodge Durango

Honda Pilot

Nissan Murano

Dodge Journey

Hyundai Santa Fe

Toyota Highlander
Rear Wheel Drive Autos

BMW (all)

Chrysler 300

Jaguar

Mustang

Camaro

Hyundai Equus

Lexus

Nissan Z

Challenger

Hyundai Genesis

Mazda Miata & RX7

Porsche

Charger

Infiniti (all)

Mercedes-Benz

Volkswagen
ShurTrax warranty period is three years, except in cases of puncture. Puncture is not covered. NO HASSLE warranty for three years. To make a warranty claim, simply call 866-582-9078, please have proof of purchase available, describe the defect, cut the fill valve from your ShurTrax and return the fill valve to us at 8300 Lane Drive,Watervliet, MI 49098. We will replace your ShurTrax at no cost and will pay the return shipping to you.
Properly filled ShurTrax: Handles freezing to minus 40°F. and 40°C.
Prevents weight shift on turns/starts/stops.
Straps down tight with integral grommets.
Meets water transportation needs
12 gallons for construction, recreation, agriculture, landscaping, pond replenishment.
NOT approved for potable water storage.