ShurTrax Max-Pax 200 lb. Kit
Get better control on any vehicle with 200 pounds (91 kg) of extra traction exactly where you need it.
The ShurTrax Max-Pax Kit includes two SUV/CUV/Auto ShurTrax.
Improve your handling and control in all road conditions from spring rains to winter snow with the added weight of the ShurTrax All-Weather Traction Weight. Each SUV/Auto ShurTrax traction weight is designed to fit easily (36" x 24" x 3" / 91 x 61 x 7.5 cm) in the trunk or cargo area of your car or SUV. When using multiple ShurTrax together, simply place them side-by-side, stacked, or opposite corners, secure in place with 4 tarp straps, and fill each with 12 gallons (45 L) of water to add approximately 100 lbs. (45 kg) of traction-boosting weight per ShurTrax right over the rear wheels for a smoother ride and better handling in all conditions.
ShurTrax offers a safer and cleaner alternative to dangerous and messy loose tubes of sand, bags of salt, or cement blocks. Internal baffles prevent sloshing and shifting weight during starting, stopping, and cornering. In many states, loose weights in the back of a vehicle are illegal because they can become projectiles in an emergency stop.
ShurTrax features a seamless, super tough vinyl chamber, reinforced with woven nylon mesh. It is UV-resistant, and can support up to 500 lbs. (227 kg) of flat cargo on top of it.
In the off-season when the added weight is not needed, simply drain your ShurTrax and fold or roll it up for easy storage. Siphon pump is included with the SUV/CUV/Auto model for easy draining before removing from vehicle.
ShurTrax is covered by a 3-year No-Hassle warranty against defects in materials or manufacturing. The warranty does not cover damage from punctures, cuts, or improper installation. To make a warranty claim, simply call 866-582-9078. Please have proof of purchase available. You will be asked to cut the fill valve from your ShurTrax and return the fill valve to us at 8300 Lane Drive, Watervliet, MI 49098. We will replace your ShurTrax at no cost and will pay the return shipping to you.
A properly filled ShurTrax can handle temperatures to -40°F (-40°C).

Internal baffles prevent shifting weight on turns/starts/stops.

Straps down tight with integrated grommets.

Each ShurTrax can be used to transport up to 12 gallons (45 L) of water for construction, recreation, agriculture, landscaping, and pond replenishment.

NOT approved for potable water storage.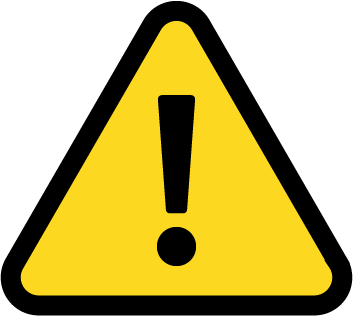 WARNING: This product can expose you to chemicals including Vinyl Chloride, which is known to the State of California to cause cancer. For more information, go to www.p65warnings.ca.gov.